We can take any size format tile or slab and cut into any creation you desire.
Whether simply processing tiles into smaller dimensions, or creating special floor patterns, steps treads, coping etc, no project is beyond our capabilities.
We can also cut large format slabs and process to your cut list, cut holes, and apply edging if required
Large format slab cutting
Cut to your cut list or templates
Steps & risers, coping, & swimming pools
We can also apply edge polishing, shaping, mitred edging and anti-slip options CLICK HERE
Mitre cutting
We can cut 45 degree angles onto edges where required to avoid using tile trim, or to make edges appear thicker for your own assembly on-site.
Alternatively we can adhere components together in our workshop with colour matched, UV resistant epoxy resin if required CLICK HERE
Curved cutting
Curved cuts can be achieved working from your cutting instructions or templates. Curved cuts can also be edge polished or profiled if required CLICK HERE
Bespoke Mosaic
Any pattern can be achieved supplied in loose cut pieces, or you can choose from our comprehensive range of standard patterns that can be adhered to a fibre mesh backing to make installation quicker and easier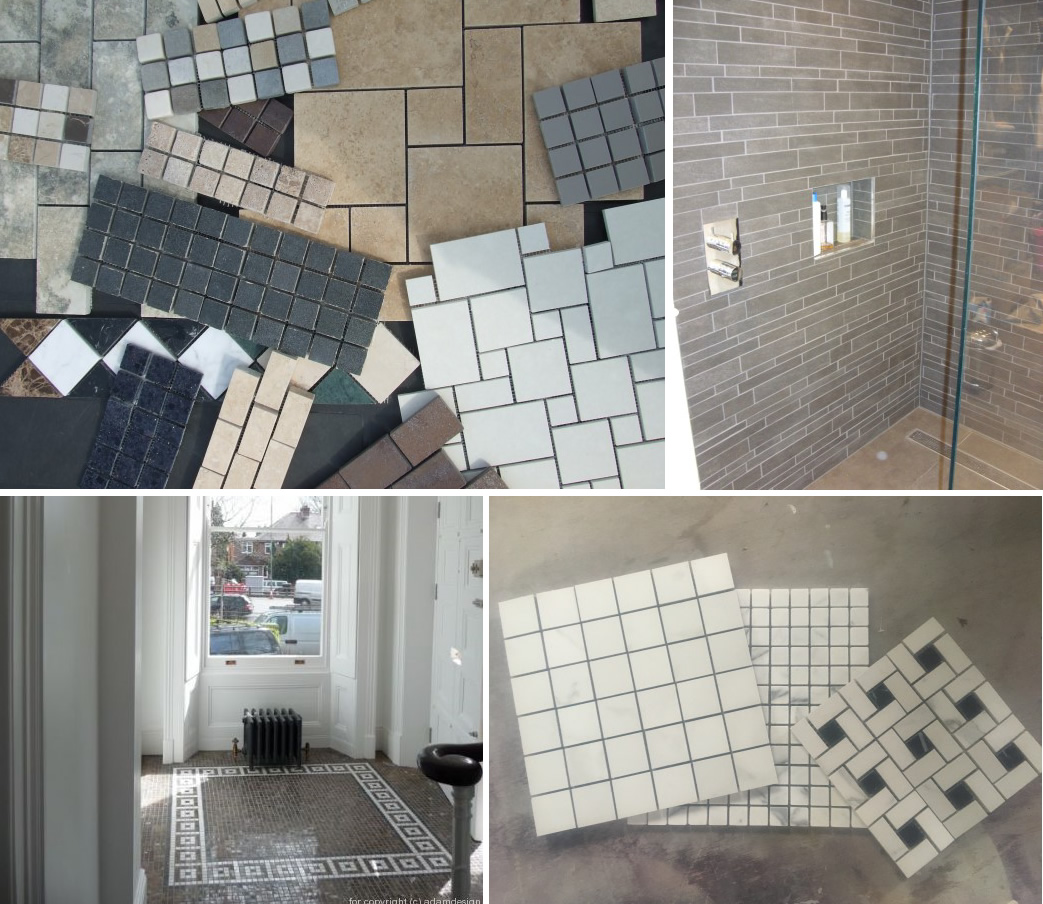 Just a few popular patterns of over 50 to choose from